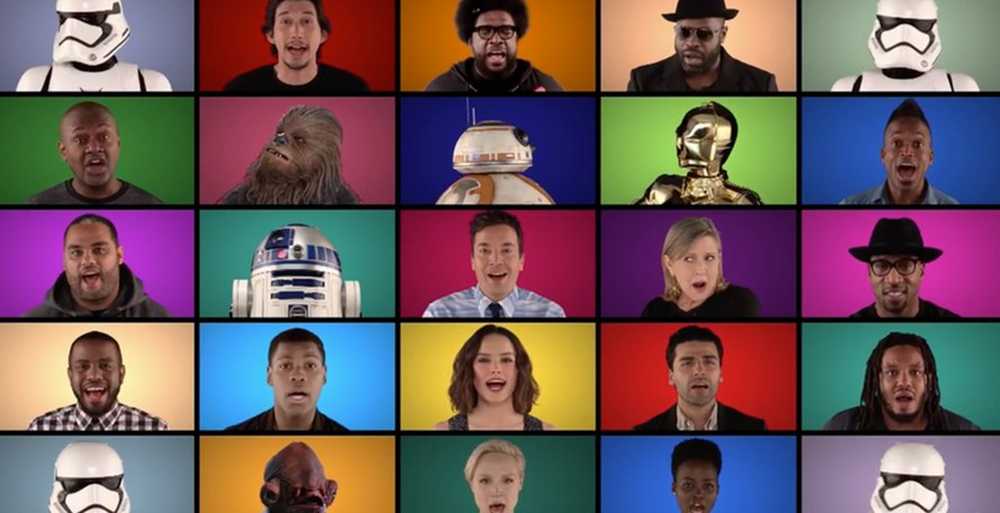 Jimmy Fallon e The Roots sono macchine di successo virale, quindi non sorprende che la loro ultima collaborazione musicale stia prendendo d'assalto Internet. Ecco: una performance a cappella del Guerre stellari colonna sonora, con il cast di The Force Awakens.
Tutti i più grandi successi del franchise sono qui, dall'amato "Main Title" alla "Imperial March" alla canzone catchy cantina. Nuovi arrivati ​​come Daisy Ridley, Oscar Isaac e John Boyega fanno apparizioni, così come un paio di membri del cast di OG. Persino i droidi fanno del loro meglio per danzare.
Questa è la colonna sonora di John Williams come non l'hai mai sentita prima.